Hi, I'm Elisha a 17 year old that loves to bake, cook, or do anything in the kitchen!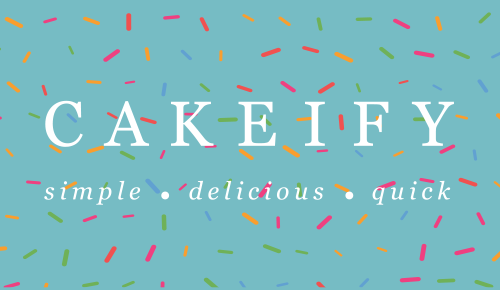 Bake it yourself with Cakeify
Cake premix sets that makes baking super easy and fun. From me to you. 
Have you been trying to eat healthier this quarantine? (And by that, I mean cutting down on sugar, flours and butter, all of which have been perceived to be unhealthy?) Well, you might not know that most of the popular substitutes that you replace are actually just as bad.
I began baking at the age of 7 & all my proceeds from bake sales are donated to charity.
Here's what they say about me
Dhun Sapre
Eli's cakes are literally my most favourite! She's so professional, so sweet and each cake is just SO delicious and exactly how you would want it to be.
Prarthna Chabria
There are over a hundred bakeries in bombay and I have tried most of them but I promise you that Eli beats them hands down!
Madhu Kampani
Elithebaker infuses love and delight in all her creations. Our celebrations are incomplete without her moist decadent baking. Truly her desserts are the fairy tales of the kitchen.
Suparna Mody
No matter whether I'm celebrating an occasion or just craving something sweet Elithebaker is my go to! It's hard to believe that a teenager does such a professional job!
Pranaaya Jhaveri
The only things more sweet than eli herself are her desserts! You're seriously missing out on the best, if you haven't tried her beyond yum cakes and my favourite brookies! Eli's hands down the best baker in town.
Zahra Kachwala
Elisha is hands down the best baker I've ordered from. Her cakes and brookies are to die for! She's extremely innovative with her desserts and never fails to surprise us!
Aarti Goenka
I have had the privilege of knowing Elisha since she was 3 years old and it fills my heart with pride to see what an amazing, diligent and super talented woman she's growing into. Her desserts are superb in taste and quality, her tiramisu and cookies are just excellent. Definitely worth trying and once tried one will surely want to re order.
This error message is only visible to WordPress admins